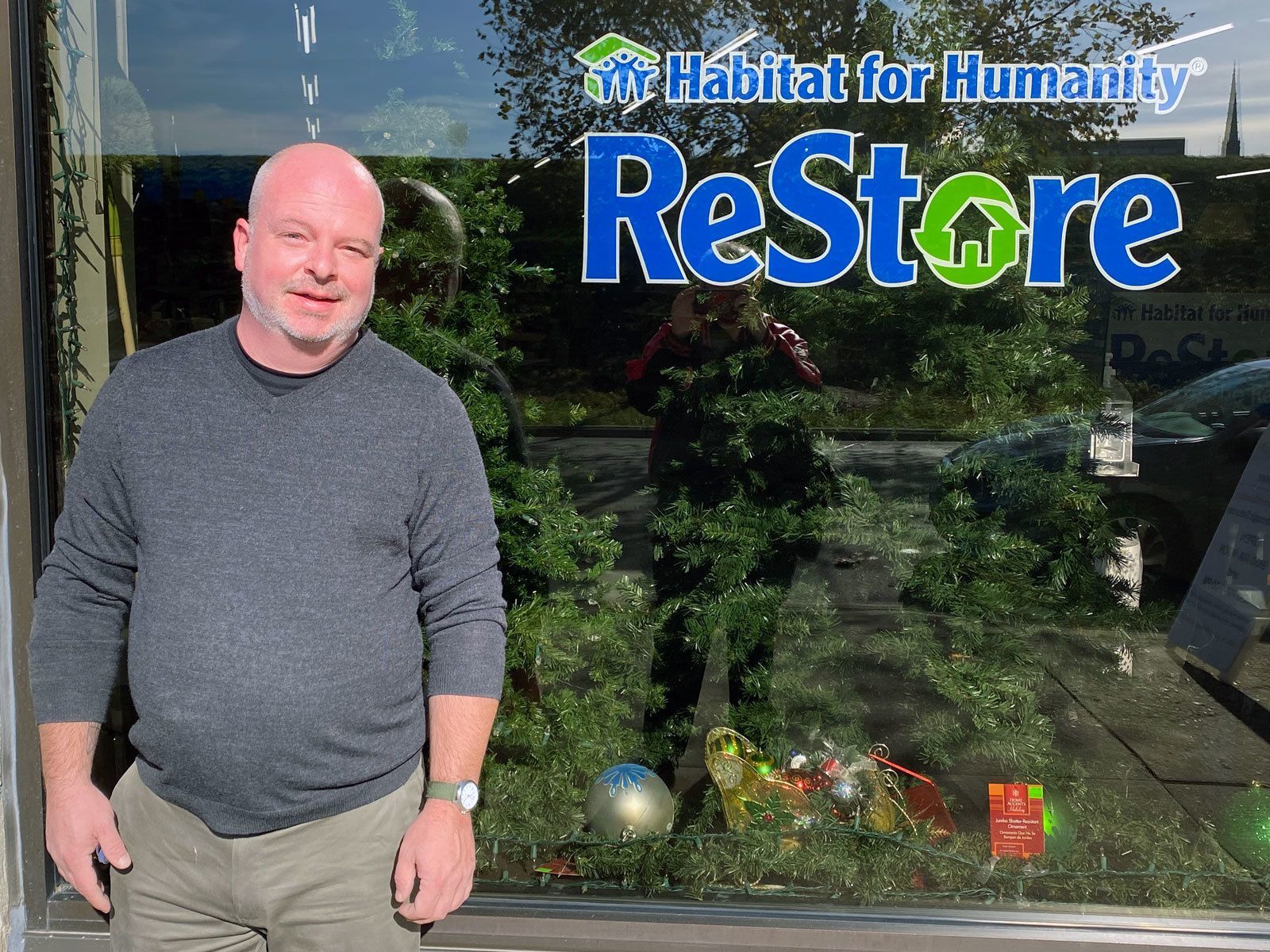 For new Springfield Habitat for Humanity ReStore manager Scott Withers, the lure of the position touched something deep inside of him.
"Our mission really lines up with my values," Scott said. "My mom was a single parent and we lived in crummy housing my whole childhood. So, I know how harmful that is to the potential of someone. It threatens your dignity and security. To be involved with something that helps other human beings, that is very appealing."
Help other people better themselves … you can do that with a retail store? Yes, and Habitat for Humanity has been doing it for decades. Most of the inventory in the store is donated, and all proceeds go back into Habitat's mission of affordable housing and critical repairs for low-income Clark County residents.
The mission is two-fold as well. The ReStore's market niche is used building materials, furniture, and household goods. That includes appliances, architectural items, cabinets, countertops, doors, flooring, hardware, light fixtures, ceiling fans, lumber, mirrors, plumbing fixtures, plywood sheathing, tools, and windows. We will also carry quality new paint. For a more detailed list of what our ReStore will carry, see this page.
Not only do customers help their neighbors with "a hand up, not a handout," but the money saved on our stock vs. buying new can provide a substantial savings.
"Running the store is just a small part of what we do," Scott said.
Scott lived his first 10 years in Iowa before moving to Springfield, where he has resided since. His work experience includes three years as an assistant manager at Rite Rug, one year at Lower Valley Furniture and over a decade at Assurant.
"This is the best opportunity I've had in my whole life," he said. "It is a very good location. There's lots of retail close. And there is a lot of traffic in the area."
Make plans to stop in once we open, which should be very soon. The store will be located at 2990 Derr Rd., at the north corner of the Northland Plaza Shopping Center.
"I know what it means to have very little," said Scott. "To grow up with a poverty mindset can be very damaging. Good housing is going to save a life. I believe that down to my very bones. This is retail with a bonus."