Bringing People Together to Build Homes, Communities, and Hope.
Giving Tuesday is a global campaign focused on generosity. The international movement started in 2012 and has grown to a yearlong push for reoccurring acts of kindness. On #GivingTuesday, individuals are challenged to make a positive impact on their community through donations, volunteerism, advocacy and random acts of kindness. Whether you make your contributions public by posting on social media with the hashtag #GivingTuesday or keep them private, Dayton Habitat is challenging their community to get involved with the movement!
Today Your Gift is Doubled!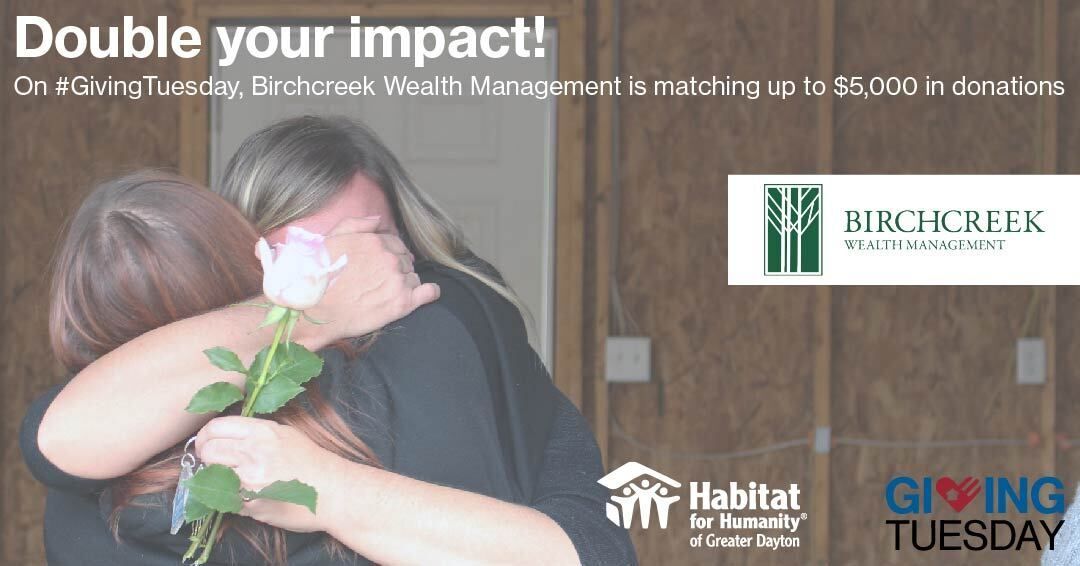 On Tuesday, November 28th, Birchcreek Wealth Management will be matching up to $5,000 of donations received that day. That means when you donate, your donation will be DOUBLED! A $25 donation becomes a $50 donation, a $50 donation becomes a $100 donation, and so on.
Donate Today!