We are a 4-star rated nonprofit by Charity Navigator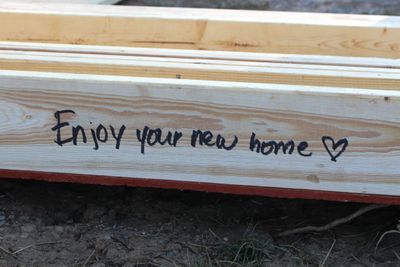 Habitat for Humanity of Greater Dayton has received a renowned four-star rating from Charity Navigator, America's premier independent charity evaluator, for the fifth consecutive year. This highest rating is awarded to organizations who exhibit exceptional fiscal management and commitment to accountability and transparency. What does this mean? For our donors, it means that you can trust Habitat for Humanity of Greater Dayton to use your donations as you intended.
"Habitat for Humanity of Greater Dayton's exceptional 4-star rating sets it apart from its peers and demonstrates its trustworthiness to the public," according to Michael Thatcher, President & CEO of Charity Navigator. "Only a quarter of charities rated by Charity Navigator receive the distinction of our 4-star rating. This adds Habitat for Humanity of Greater Dayton to a preeminent group of charities working to overcome our world's most pressing challenges. Based on its 4-star rating, people can trust that their donations are going to a financially responsible and ethical charity when they decide to support Habitat for Humanity of Greater Dayton."
---
What is Charity Navigator?
Founded in 2001, Charity Navigator has become the nation's largest and most-utilized evaluator of charities. In their quest to help donors, their team of professional analysts has examined tens of thousands of non-profit financial documents. They've used this knowledge to develop an unbiased, objective, numbers-based rating system to assess over 9,000 of America's best-known and some lesser known, but worthy, charities.
Specifically, Charity Navigator's rating system examines two broad areas of a charity's performance; their Financial Health and their Accountability & Transparency. Their ratings show givers how efficiently they believe a charity will use their support today, how well it has sustained its programs and services over time and their level of commitment to good governance, best practices and openness with information. 
---