Everyone deserves a decent place to live
Lack of decent, affordable housing creates tremendous instability in our communities, weakens our economy, and even impacts our health and educational success. Families paying more than they can afford for housing must choose between housing and other necessities like good nutrition, health care, transportation, education or saving for the future.
Habitat for Humanity of Greater Dayton provides opportunities for hardworking families to become homeowners through our homeownership program and for families to remain homeowners through our critical repair program.
We use these guiding principles in all of the homes we build:
Simple

Our houses are modestly sized. They are large enough for the family's needs, but small enough to keep construction and maintenance costs to a minimum.

Decent

We only use quality building materials and follow industry best practices to build strong and stable homes. Our homes are designed to fit in with the existing neighborhood homes and follow city building guidelines.

Affordable

The labor of volunteers and partner families, efficient building methods, modest house sizes and no-profit loans make it affordable for low-income families to purchase Habitat houses. A family's Habitat mortgage payment is never more 30% of their monthly income.
Our commitment to build with people in need extends to those with disabilities. When possible, Habitat houses incorporate basic accessible design features, such as a zero-step entrance and wide passage doors and hallways. Houses built in partnership with families with disabilities include additional accessibility features.
---
HOUSING IS IMPORTANT TO THE QUALITY OF LIFE, HEALTH AND ECONOMIC PROSPERITY OF THE ENTIRE COMMUNITY:
Health
Inadequate housing impacts health, especially the health of children. After moving into Habitat homes, asthma and allergies are two conditions that dramatically improve in children.
Economic Prosperity
A healthy housing market attracts businesses that depend on a range of housing options for their employees.
Education
Stable, healthy housing is one of the most effective strategies for improving school performance in low-income children.
Environment
Habitat's commitment to green building produces energy-efficient homes that are more affordable to maintain. Additionally, building housing near public transportation and thriving job centers results in diminished air pollution and congestion.
---
when families have a stable and affordable home, they can: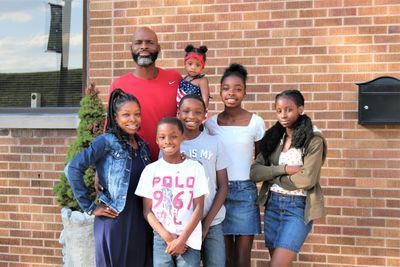 Provide stability for their children
Gain improved health, physical safety, and security
Increase educational and job prospects
Be engaged in their communities
Habitat for Humanity of Greater Dayton provides strength, stability, and self-reliance through shelter. 
---