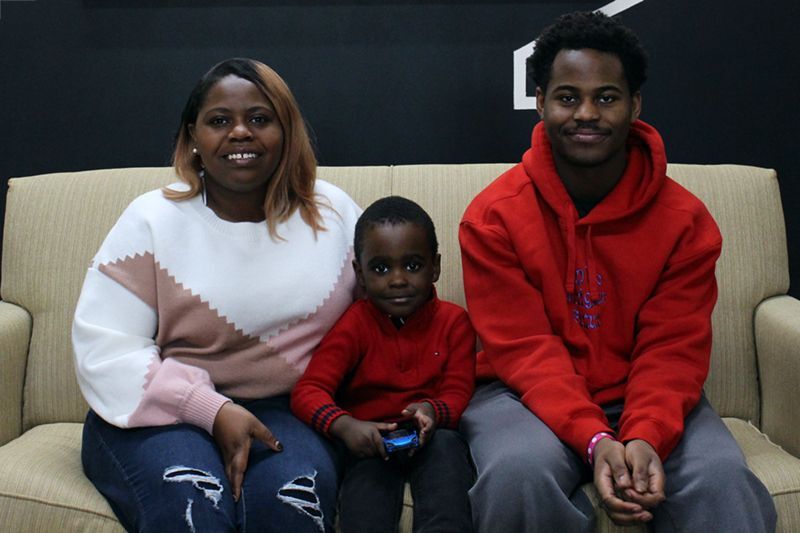 Olive was born in Rwanda and because of the turmoil caused by the wars, she found herself living in a refugee camp. Having a university degree hadn't helped her find work and she was struggling to feed her family. With her growing son, Olive knew that she needed to find a better life, one with a brighter future for her family. She decided that moving to the United States offered she and her son, Oliver, the best opportunities and so she took the risk. Leaving her family behind, she temporarily moved to Kenya where she could apply for a lottery that would allow her to legally enter the United States. She won and soon had visas for her and Oliver.
In 2015, Olive and Oliver arrived in Dayton. Olive quickly found work in a factory and later as a home healthcare worker. However, she still had bigger dreams and attended Clark State College until she graduated in 2021. For the last 2 years, Olive has been working as a medical lab technician. A job that she loves! Oliver is a student at the University of Dayton Where he studies Physical Therapy and plays soccer.
Since 2015, money has been tight and their apartment complex has been full of crime, including shootings. Olive's second son, Olis, is now three and she wants a home that is safer for her family. Right now, she and her sons can only go from their apartment to the car and back. They can't linger outside because it is not safe. Olive is certain that her Habitat home will make a big difference in all their lives. The Habitat classes she has attended are already having an impact, especially the home maintenance class. Olive has really liked volunteering in the ReStore and working on build sites.
Olive's wish is to have someplace to sit in the morning and have coffee. A place that is quiet and peaceful. What do Oliver and Olis want? Oliver wants a room of his own and Olis just likes to play with his toys…he is only 3 after all.