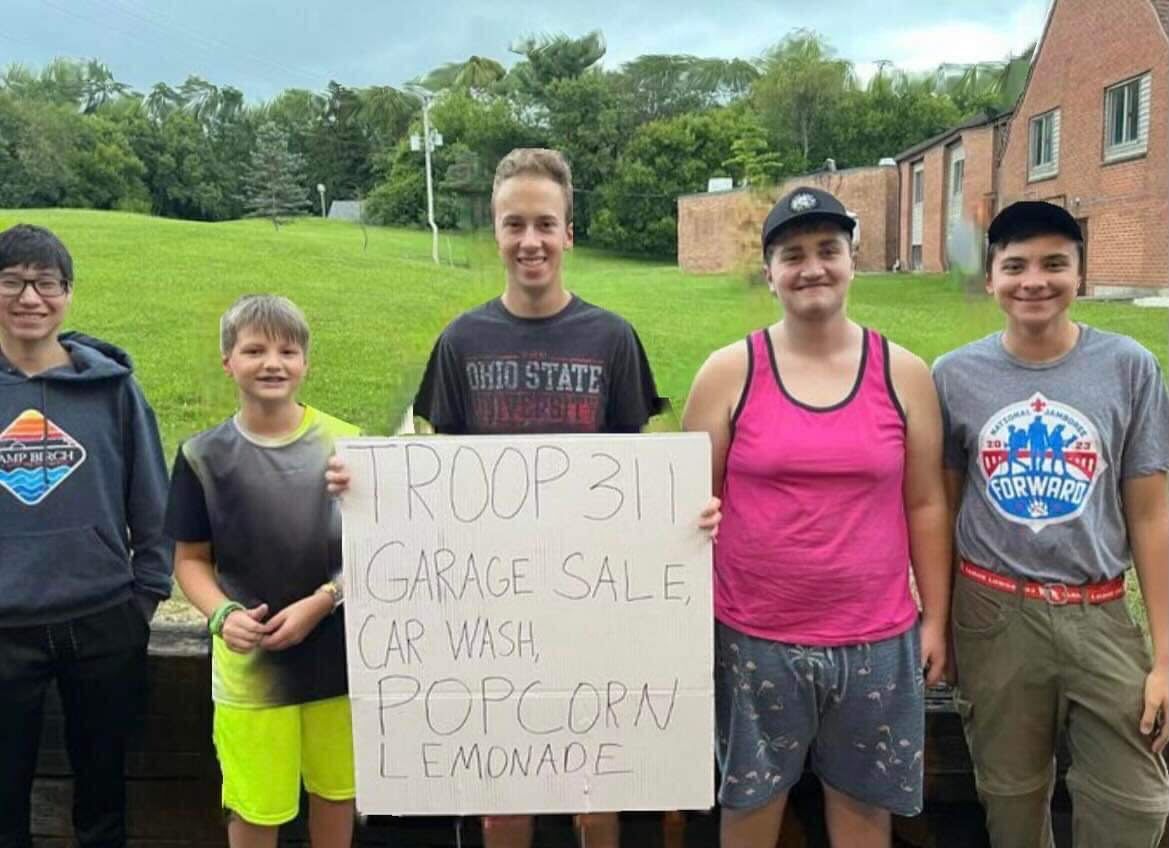 The community is what makes our Habitat ReStore thrive. We recently saw a perfect example of this connection that ultimately benefited our customers and the families we serve.
One of our employees got a call from a friend that was having a garage sale for local Boy Scout Troop 311. They were winding down their sale and offered to donate what was leftover at the end of the day. This donation included items such as a washer, desks, kitchen table chairs, a large Barbie playhouse, and more! However, there were a few challenges. First, their sale was scheduled to end at 3 p.m., the same time our ReStore closes on Saturday. Second, these were large items, and we didn't have our normal truck for pickups that day.
However, our dedicated staff was not going to let that stop them. Two of our employees happened to drive their pickup trucks to work that day. These individuals and the store manager volunteered to use their own vehicles and time to partner with these generous Boys Scouts and make the pickups.
Generosity met generosity, and many others will benefit as profits from the ReStore go toward Habitat's mission of providing everyone with a decent place to live.
"We're very thankful for all of our donations, but this was extra special," ReStore Manager, Rathena, said. "It was really awesome how our team answered the challenge. The scouts and their parents also took time out of their busy day and used their vans to bring some of their items to us to unload. It was a great example of generous people working together to help our community."
A heartfelt thank you to our charitable Boys Scouts. And more thanks for making our ReStore a true community and family store!
If you would like to donate to our Springfield ReStore, just stop by anytime during normal store hours: Tuesdays through Fridays 10 a.m.-6 p.m. and Saturdays 10 a.m.-3 p.m. Our Dayton ReStore hours are Tuesdays through Saturday 9 a.m.-noon and 1-3 p.m. Or just call 937-222-2239 to schedule a pickup.