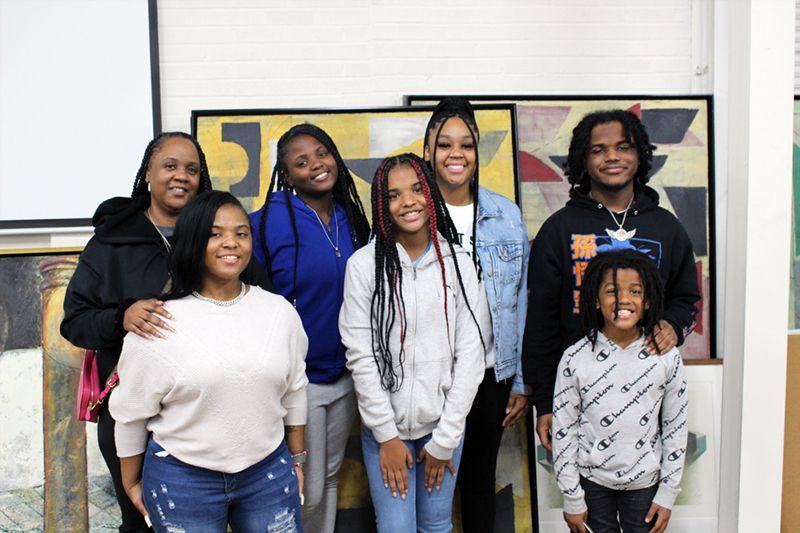 Aleasha had always assumed that she would be a lifelong renter, just like her parents had been. For years, she had rented five different homes, never imagining that she could one day own a house of her own. That was until she contacted Habitat for Humanity of Greater Dayton.
Aleasha will be a first-generation homebuyer, and the prospect of homeownership is both exciting and intimidating. She has six children - Jeffrey, Jordan, Dasia, Aaliyah, Jakiya, and Daleasha - and finding a place for all of them to live comfortably has been a challenge. The family shares a three-bedroom house, and everyone is crammed together without much privacy. But Habitat showed Aleasha that owning her own home was not only possible, but something that she could achieve.
Aleasha eagerly attended homeownership classes and learned everything she needed to know about the home buying process. She was committed to putting in the sweat equity hours required by Habitat, and her dedication is now paying off. She is finished with her hours, and construction on her new home well under way. The prospect of finally having a place of her own is overwhelming.
Aleasha is now looking forward to meeting her new neighbors and making friends in her new community. Her children are excited about having their own rooms and new beginnings in their home. They can't wait to leave their crowded rental behind and start fresh in a space that is truly their own.
The journey to becoming a Habitat homebuyer was not an easy one for Aleasha, but she knew that the end result would be worth it. She has put in the hard work and dedication, and now she is just a few steps away from achieving her dream. Thanks to Habitat for Humanity of Greater Dayton, Aleasha is finally going to have a place to call her own, and her family's future is looking brighter than ever.