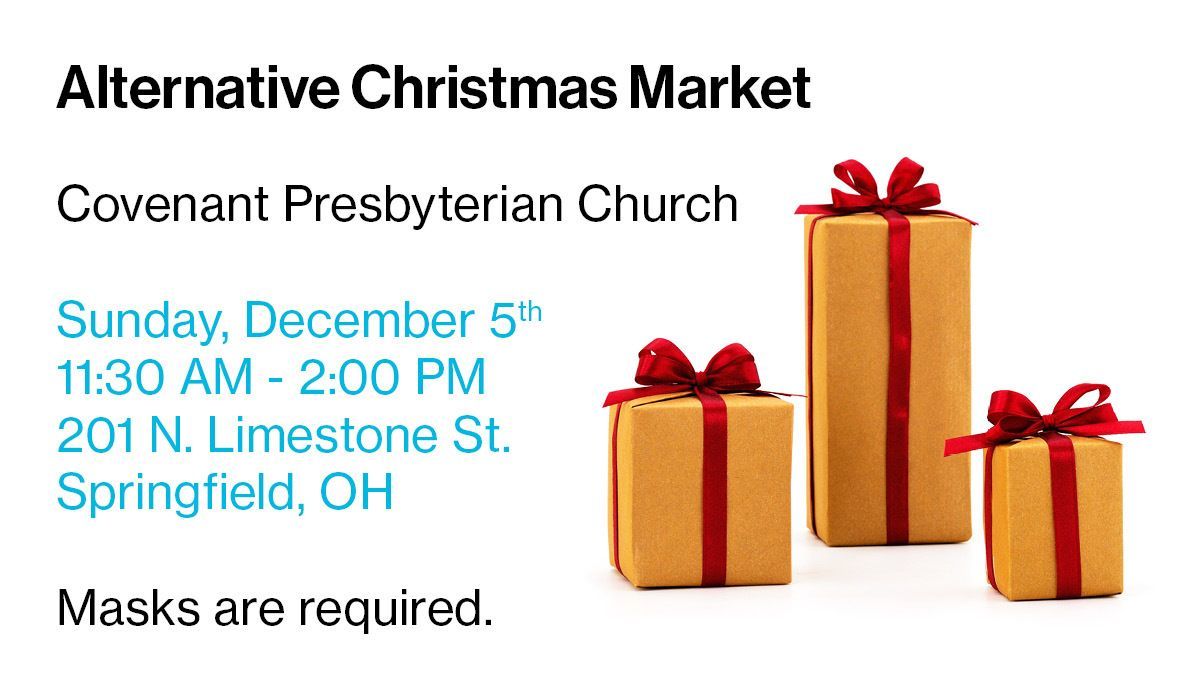 Habitat for Humanity of Greater Dayton will be one of 10 local non-profits participating in Sunday's 17th Alternative Christmas Market fundraiser, held annually at Covenant Presbyterian Church, 201 N. Limestone St. in Springfield.
The live event will be held in the church's fellowship hall between 11:30 a.m. and 2 p.m. The market offers shoppers an opportunity to benefit local service agencies and do their Christmas shopping at the same time! Contributions to local and global organizations are acknowledged with a beautiful Christmas greeting card, describing the gift to the recipient.
The gifts are related to the service that the non-profit provides in the community. For example, to help Habitat for Humanity of Greater Dayton's mission, visitors can purchase a box of nails to secure walls for a family in need of decent housing for $10, Other unique gifts through Habitat include a lockset for a front door to keep a family safe ($25), carpeting for a bedroom so a house feels like a home ($50), or a low-flow toilet for a new house ($100).
Questions about the Alternative Christmas Market may be directed to the church office at 937-325-2427. Further information is available on the Covenant website, www.springfieldcovenant.org.