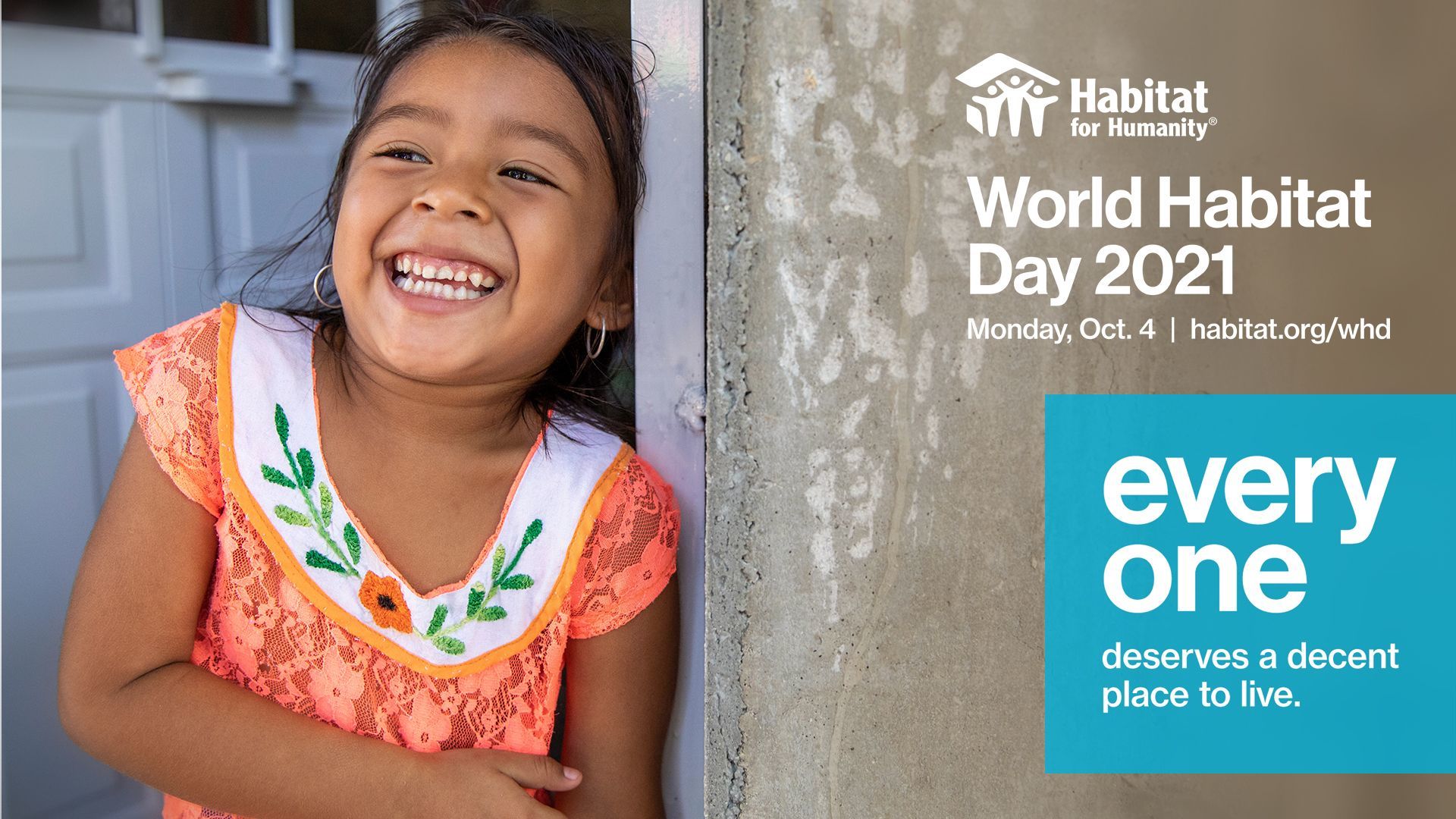 More than 30 years ago, the United Nations General Assembly took an important step in promoting the idea that everyone deserves a decent place to live by declaring that the first Monday in October would be World Habitat Day.
Every year Habitat for Humanity joins our partners around the world to rededicate ourselves to recognizing the basic right of everyone to adequate shelter. Habitat for Humanity asks everyone to join together as one global network in communicating the message that every one of us deserves the opportunity for a better future, and that a decent place to live can remove barriers to opportunity, health and success that might have been part of a family's life for years, and in many cases for generations.
In real world terms, that means in 1,400 communities spanning almost 70 countries around the world Habitat for Humanity volunteers and employees are hard at work advocating for and promoting the value of homes for those with low to moderate incomes. We are building affordable homes every day for our partner families to buy so that they can make their own strong futures.
Habitat for Humanity of Greater Dayton directly supports Habitat for Humanity's global mission by tithing to Habitat in Guatemala.
You can help us by advocating on our behalf, volunteering, donating household items to the Dayton ReStore, or donating to Dayton Habitat using the flag at the top of this page.