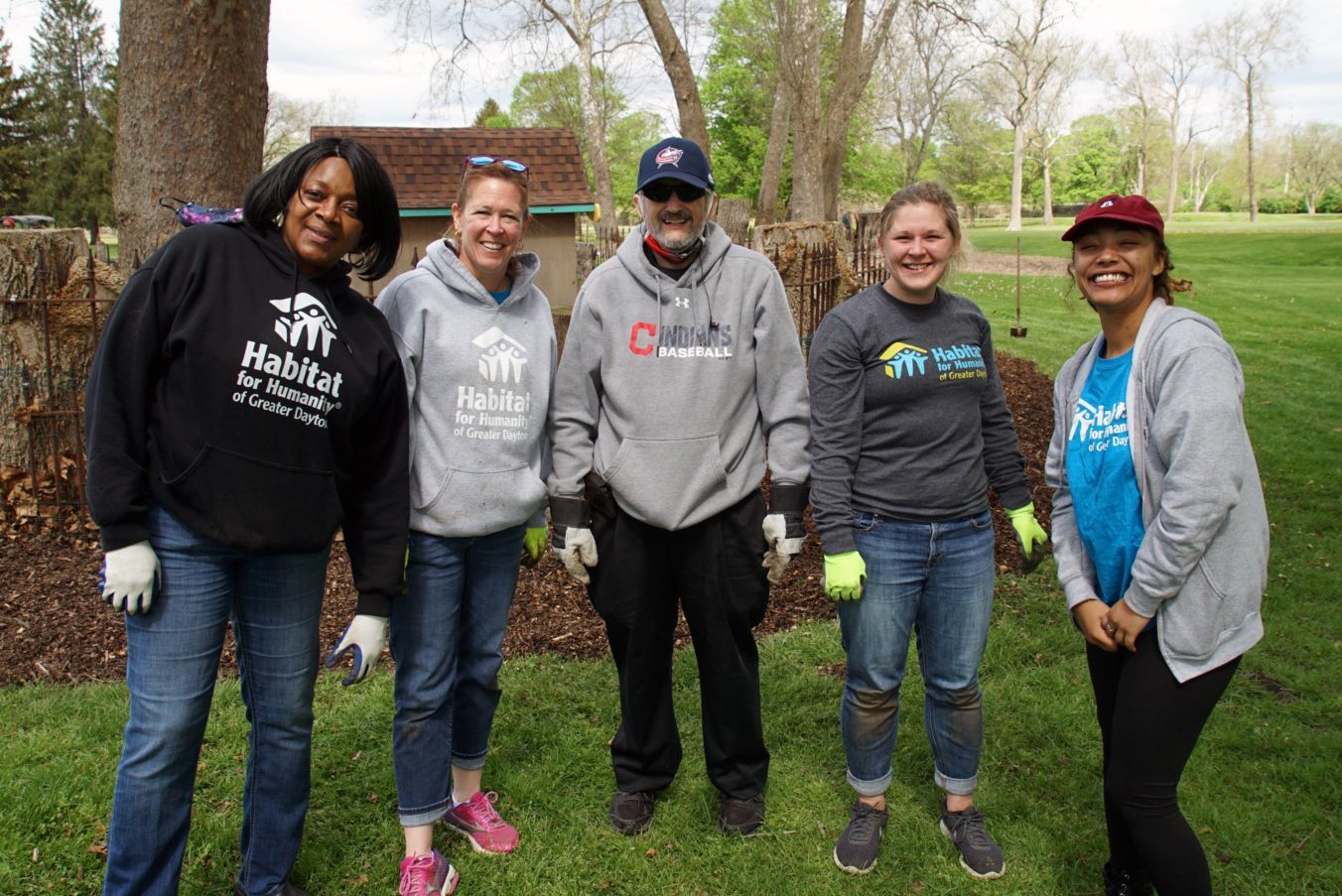 One of the best ways to connect within the community is to serve in it together. This was on display in a major way during the annual Clark County Service Day on April 30, organized by the United Way of Clark, Champaign and Madison Counties.
Forty-eight projects were completed by five schools and over 1,000 volunteers at various sites throughout Clark County.
Habitat for Humanity of Greater Dayton participated in a big way, sending a group of volunteers to Snyder Park in Springfield and hosting a group of Speedway LLC volunteers at our current home remodeling project on the south side of Springfield.
It was a great experience for Habitat.
"I think it went really well," said Habitat Volunteer Coordinator, Krissy Day. "Everyone had a great time. It is very important to connect to others, and is critical to extending our mission and finding out how to help other organizations in the process. I'd love to do it again."
Kara Vanzant, Director of Community Impact for United Way, was thrilled with how the event went and glad to have Habitat aboard. Last year's event was cancelled due the COVID-19 pandemic, and this year's event was limited to outdoor projects that were socially distanced.
 "With every person that we talked to at the sites, both the sites and volunteers were very happy to finally get back there and be a community again," Vanzant said. "One of our big goals was to be able to connect with people, and doing it a safe way, outside and distanced.
"We had quite a few organizations who are always committed to the event, and we had some new ones like Habitat and new individuals," she continued. "One of our hopes always is to encourage new people, not just on this day but moving forward. We seek to build a connection among the volunteers and the nonprofits. It's a great starting point."
If you would like to volunteer for a Habitat project, visit daytonhabitat.org. If you have any questions, call Kristy Day at (937) 586-0860.