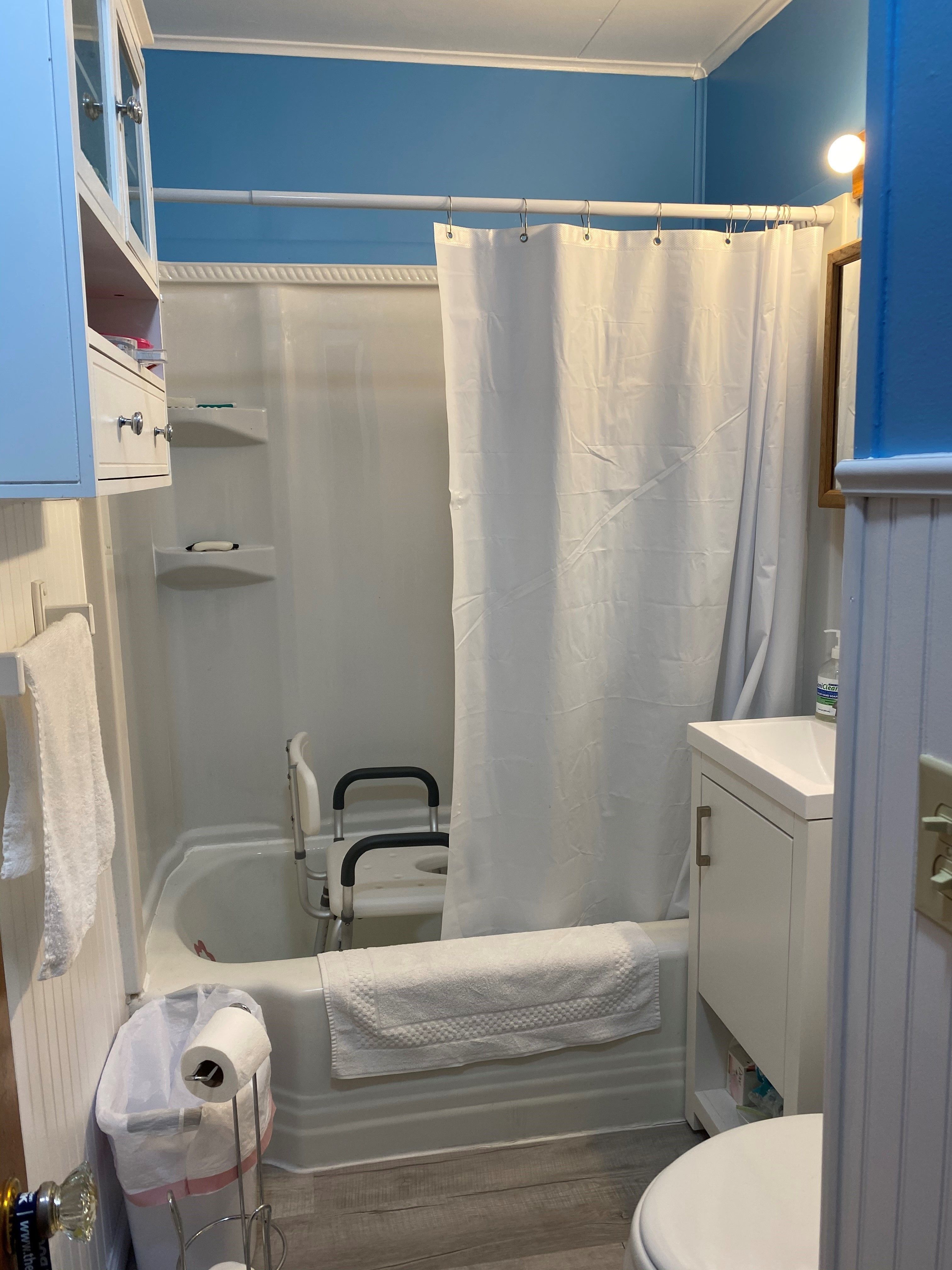 Mrs. Reynolds of Springfield was afraid to walk on the floor in her bathroom. Leaks had been causing water damage through the years, but the 80-year-old resident just didn't know how much. One thing she did know: it was not safe.
So she set out to try to get help fixing it. On a fixed income, that can be very difficult. She started looking into getting some kind of loan to cover the cost, but that wasn't working out very well. So she called the Springfield office of Habitat for Humanity of Greater Dayton. Now, thanks to our Critical Repair Program, she has a new floor and a bathroom that she can both be proud of and feel safe in.
 "They did a great job," she said. "The main thing I was concerned about was the flooring. They tore that all out and found a couple of leaks coming from the bathtub and toilet that had soaked into the floor. That had rotted the wood out.
"It looks so much better and feels so much better," she added. "I can't thank them enough."
Our dedicated volunteers fixed the leak in the bathtub. They installed a new underlay and vanity and put down water repellant laminate flooring. Then they installed an exhaust fan to help take care of future dampness and repainted part of the bathroom. In all, what looked a small project turned into a 1 ½ week effort. But the repair was just part of what Reynolds received from Habitat's show of love.
"They were such pleasant men to have in your house," she said. "They came in and laughed and joked with each other and with us. It was just a pleasure to have them."
Reynolds' son David has Parkinson's Disease and lives with her. "He wasn't in the physical shape to do it. He tried but it was more than he expected it to be." So she turned to the City of Springfield's emergency rehab program and they referred her to Habitat … much to her relief.
"I was scared," she said. "That floor was looking in really bad shape. I was afraid I was going to fall in. It gave me a lot of peace of mind. To walk in there, it's unbelievable how safe I feel now."
 "This helped me tremendously," she added. "It gave me peace of mind. I am beyond thrilled."