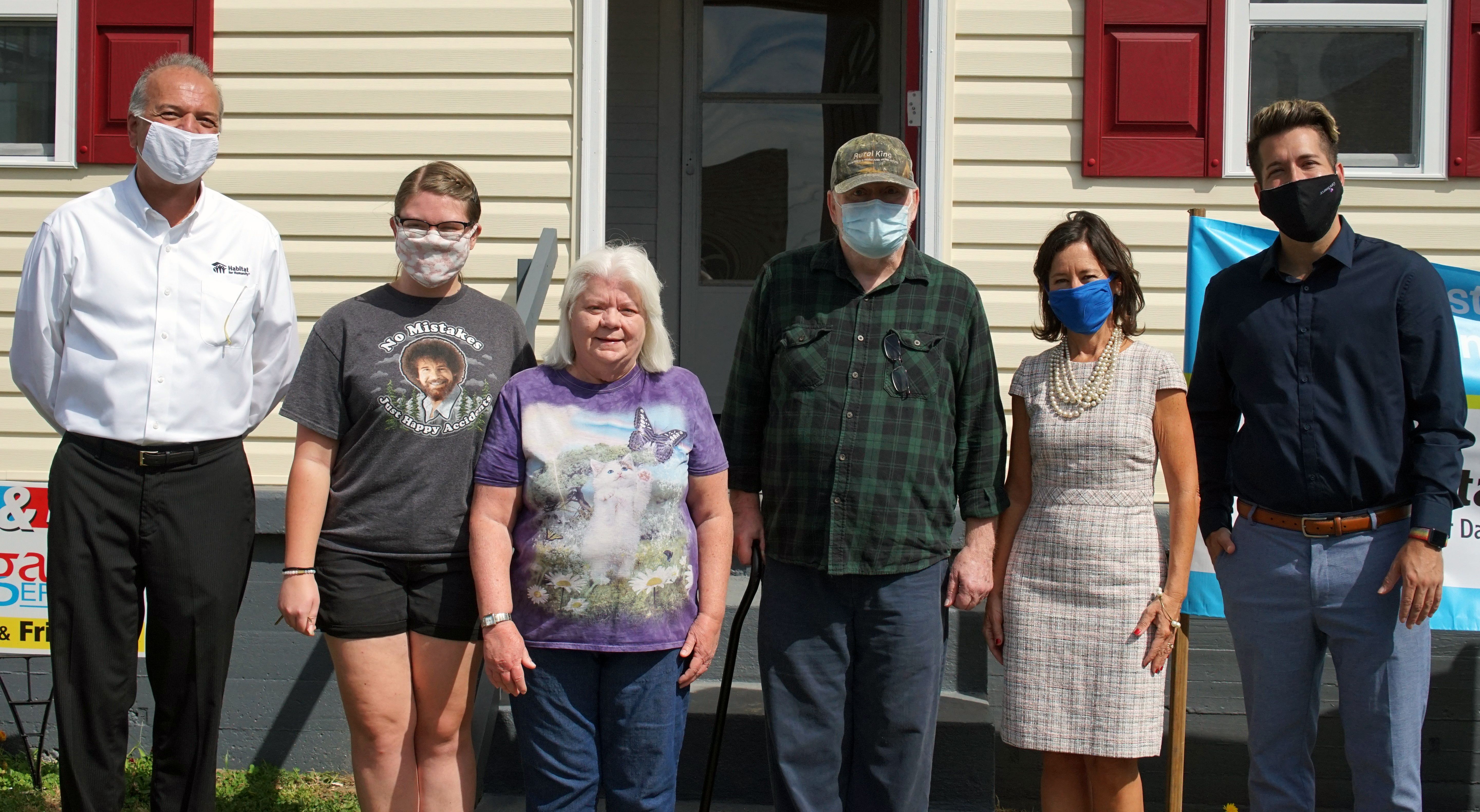 When the tornadoes passed on May 28th of 2019, Vietnam War veteran Chris Johnson and his wife Dorothy's home was unlivable. The roof was structurally damaged, windows were blown out, and siding had been stripped from the house. As a result, the couple was forced to find another place to live until their home could be repaired.
The Johnsons applied for assistance with the repairs and the work was begun in March of this year. Funding was provided by the Miami Valley Long Term Recovery Group, the Federal Home Loan Bank of Cincinnati, and Habitat for Humanity of Greater Dayton through a partnership with CareSource. Habitat for Humanity managed the project, however, getting the work completed required Habitat volunteers as well as dedicated groups from SouthBrook Christian Church Disaster Response Team and Presbyterian Disaster Assistance.
As the house progressed, the need for more work was uncovered and the home underwent electrical and plumbing upgrades as well as the addition of home insulation. Logan Heating and Air Conditioning, Inc. donated and installed a new HVAC system in the home. Consulting with the homeowners uncovered a need to move the laundry from the basement to the first floor. Volunteers tackled the additional construction required while a stackable washer and dryer were donated from the Dayton ReStore.
Norm Miozzi, Dayton Habitat's Executive Director, said "Habitat's mission has always been centered around providing stability through homeownership. Helping families like the Johnsons recover from the tornadoes helps re-stabilize more than their lives and their neighborhood. It keeps Dayton Strong!"
The Johnson's home is the 17th tornado damaged house to be repaired by Habitat for Humanity in partnership with the Miami Valley Long Term Recovery Group. Many additional home repair projects are underway or being planned, underscoring the tremendous need generated by the 2019 tornadoes.