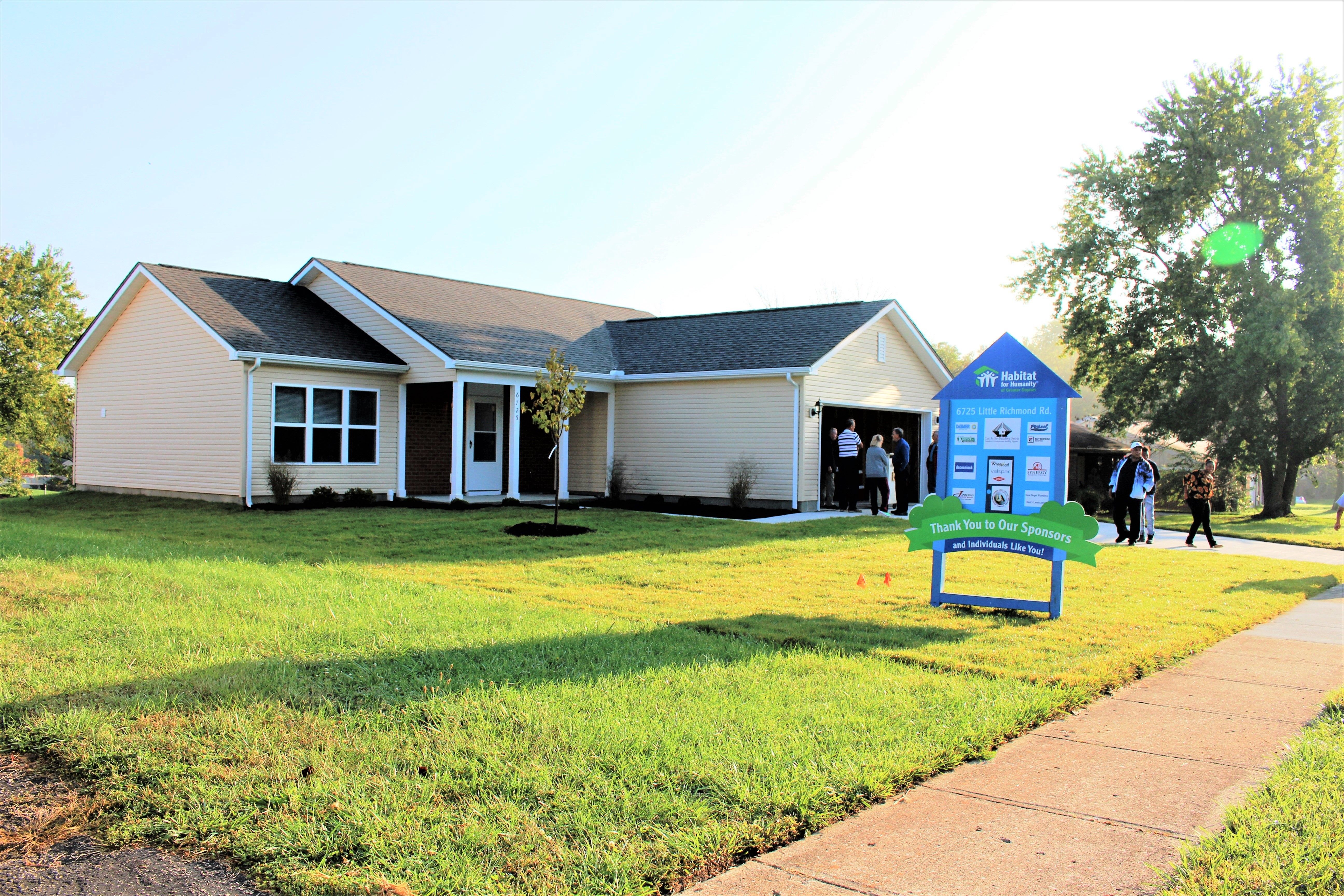 Catch the Building Spirit (CtBS), is a partnership of Catholic and Presbyterian churches working in cooperation with Habitat for Humanity of Greater Dayton to fund and build a house for a partnering family.
Since 1993 many houses have been constructed in partnership with Habitat for Humanity of Greater Dayton.  Every year over 20 Catholic parishes and 10 Presbyterian churches work together in the Dayton area to finance and build one new house.  This allows a family's dream of owning a home to become a reality.
For many Memorial Day Weekend is spent at cookouts and pool openings but not for the men and women of CtBS. Memorial Day Weekend is build weekend for this volunteer group. They begin hammering early Saturday morning after a kickoff ceremony to bless the home, family, and volunteers. CtBS volunteers build all of the walls, erect the trusses, sheath the outer walls, enclose the roof, and install the windows & doors to ensure a secure house.  Work then continues for several months until the house is completed and dedicated the middle of September.
Habitat for Humanity of Greater Dayton selects a suitable site for building, provides building permits, coordinates building supplies, and interviews, selects and trains candidate families. CtBS manages the construction and has done so for 27 homes in as many years. Click here to view photos of past CtBS builds. 
Our friends at Catch the Building Spirit need you now more than ever to give generously and support them in their time of need. Every single dollar helps and will be used to build a safe, decent, and affordable home for a local family.
Thank you for your support. 
*Update 06/01/2020 Our Catch the Building Spirit home build has been postponed until mid-June. More information will be provided soon! 
**Update 6/19/2020 Our Catch the Building Spirit home build has officially begun! Click here to volunteer!