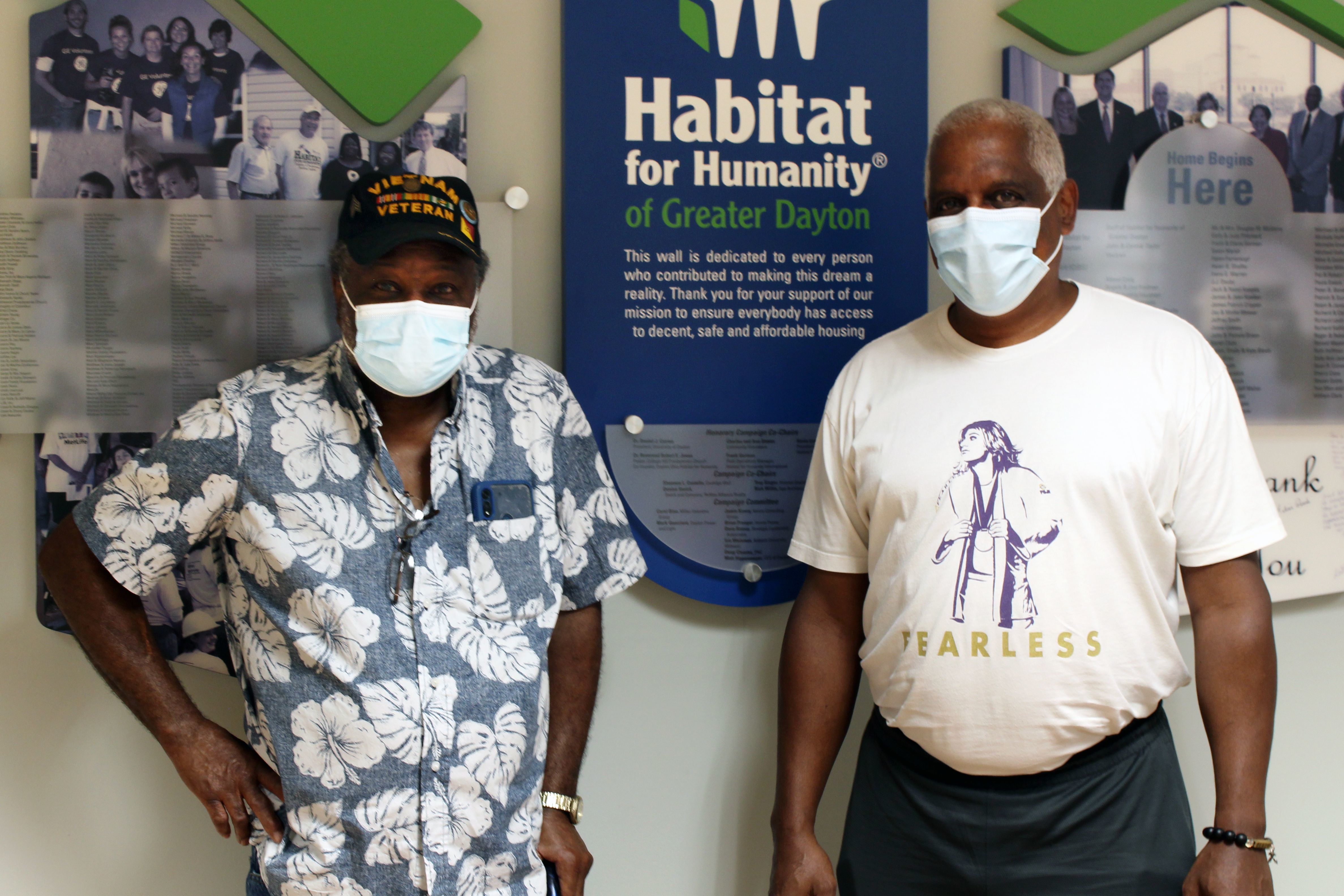 Lately, life has gotten progressively more challenging for 76-year-old Vietnam veteran Larry Jackson of Dayton. To Larry, it seems the older he gets, the more he seems to lose. First it was his deteriorating health. Larry used to be an active man. Now, he just couldn't get around and do the things he had done for so long. Then in June, his greatest loss: He lost his wife of 54 years.
So, when God brought the help of Habitat for Humanity of Greater Dayton into his life, which is his belief, it was a welcomed reversal of fortunes for this war hero. At the urging of his daughter, Larry applied to Habitat's Critical Repair Program for help with his quickly deteriorating roof.
"I just prayed to the Lord every day because I really needed it," Larry said. "I was a contractor 40 years and at one time could have done this for myself, but I have bad knees and a bad shoulder so I can't get up there (on a roof) anymore. You just have to wait and be patient with the Lord."
"I knew in my heart that I was going to get a blessing, I just didn't know when," he continued. "God knows what I was going through; He knows everything. I'm thankful that there's a Christian organization like Habitat to help people. Everything is about that dollar bill anymore but thank God for folks like Habitat."
The roof repair was extensive and with the cost of wood these days, expensive as well. It needed 10 trusses and 21 sheets of OSB.
"He was from my old neighborhood and he and I was just talking one day. I told him what I was doing at Habitat now and he said, 'I can use a roof here on my house,'" said Galen Curry, Dayton Habitat's Neighborhood Repair Specialist. "I took a look and man did it need work. He had a tarp and concrete blocks covering part of it. He had a mess going on up there."
Galen said it was an honor to help someone who has given so much for so long.
"A lot of the older vets, they don't know about what we are doing here now. It is a relief for them to know we are here to help," said Galen. "They say that with some of the programs for them through the VA, things move really slowly. We can usually respond more quickly."
If you know of a vet or elderly person in dire need of critical repairs that would allow them to age in place, give Galen a call at 937-965-7675. If you'd like to support Dayton Habitat's Critical Repair Program by either volunteering or making a donation, call us at 937-568-0860 or visit www.daytonhabitat.org.