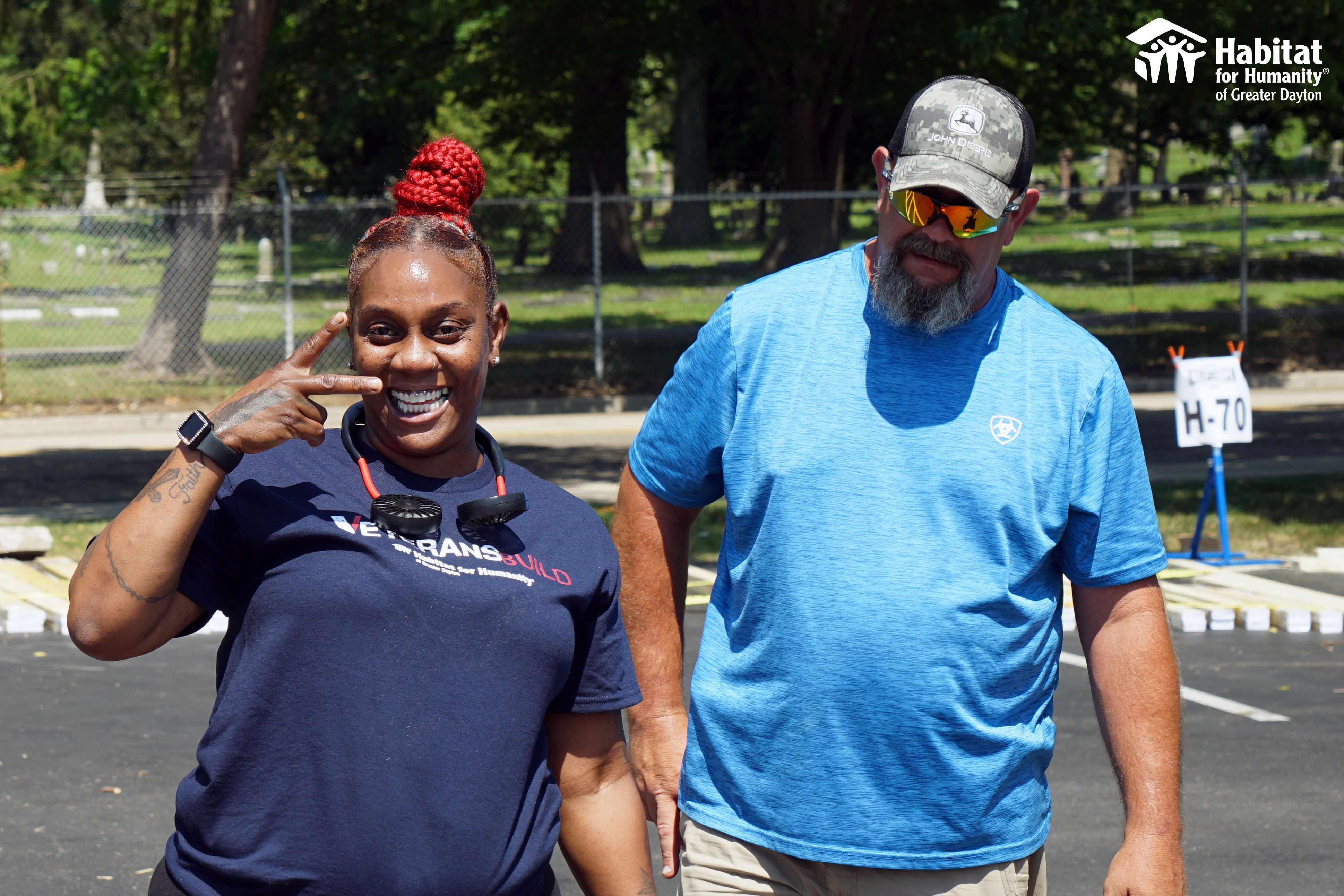 On August 20, nearly 500 University of Dayton students, faculty, staff and volunteers came together to construct the walls for two of our upcoming Habitat builds. This marks the beginning of an upcoming partnership with the University for a Flyer Nation Build in Edgemont.
UD is committed to giving back to their community. When it came time to plan this year's move-in service project, the business school reached out to see if Habitat for Humanity of Greater Dayton could bring a project to them! Modeled after a similar effort by Indiana University Bloomington, a panel build was decided to be the best project.
The University was already familiar with Dayton Habitat. Each year, their students volunteer with us through their university chapter.
"The University of Dayton has one of the largest and most dynamic Habitat for Humanity campus chapters in the U.S. Every semester we receive hundreds of hours of volunteerism from UD students," said David Mauch, Development Director for Habitat for Humanity for Greater Dayton. "I wanted to figure out a way to do something more pronounced and bigger with the University of Dayton, and our build this weekend accomplished that goal."
The panels the students worked on will soon become the frame for the Flyer Nation Build in Edgemont. Although the students did not know this at the time, they had the opportunity to work alongside the future homeowner, Aliciah! Their efforts will cut three to four weeks off the time it takes to build her new home.
A project like this is not a success without support from strong partners. A huge thank you to Building Hope, Fischer Homes, FHLB Cincinnati, Five Rivers Health Center, Fifth Third Bank, and the University of Dayton School of Business Administration for their support.