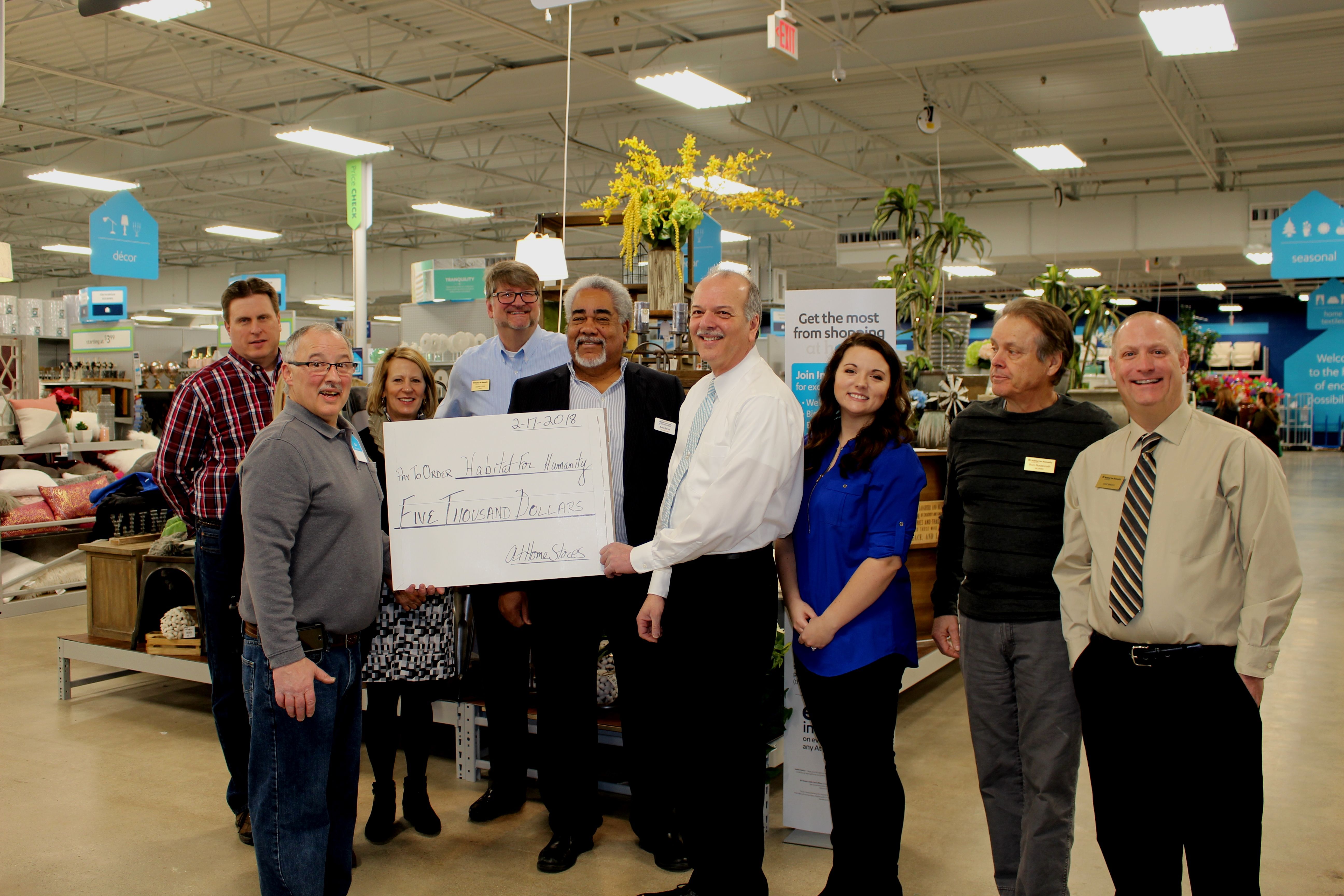 At Home Group Inc., one of the fastest-growing retailers in the nation, opened its newest location at 4480 Indian Ripple Road in Beavercreek, Ohio, on January 31. The Beavercreek At Home location is the seventh in the state and 150th store opening nationwide. 

The 100,000-square-foot home décor superstore offers more than 50,000 home decor items, from furniture, mirrors, rugs, art and housewares to tabletop, patio and seasonal decor. Extensive inventory in 12 broad product categories featured in At Home help deliver upon the promise of offering a wide array of products and endless possibilities for every room and style at every budget. 

In celebration of Beavercreek's new store opening, At Home made a generous $5,000.00 donation to Habitat for Humanity of Greater Dayton. Habitat for Humanity is a partner and natural fit for At Home with the shared mission to help families across the U.S. achieve stability and self-reliance through affordable housing. 

"At Home strives to be part of the community we serve and we are thrilled to partner with Habitat for Humanity of Greater Dayton in helping to fund the mission of creating a world where everyone has a place to call home," said Ed Hinkle, Store Director, At Home Beavercreek. 

Habitat for Humanity of Greater Dayton was the first Habitat for Humanity affiliate in Ohio and is celebrating its 35th year. In that time, they have served nearly 300 families through affordable mortgages and hundreds more through education.  

Norm Miozzi, Executive Director- Habitat for Humanity of Greater Dayton, states, "After 35 years we are still impressed by the generosity of the Greater Dayton area and organizations like At Home."  

Habitat for Humanity of Greater Dayton depends on community support to serve the growing need for affordable housing through homeownership. For more information on how you can be involved contact Habitat at development@daytonhabitat.org or call 937-586-0860.