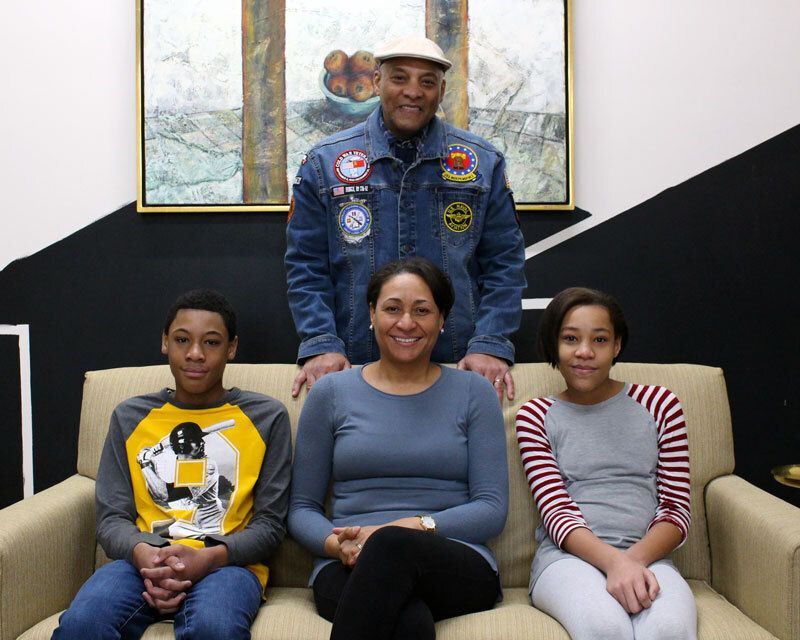 Len and Alicia have been married for 17 years. They have two wonderful children, Benjamin and Gabby, aged 13 and 11. Gabby is a budding artist and musician who loves playing the piano and the xylophone. Meanwhile, Benjamin dreams of running track and field this year. Both kids get great grades and are excited about their future.
However, family life isn't easy for Len and Alicia. Len served in the U.S. Navy aboard the U.S.S. Independence, where he was exposed to Agent Orange. As a result, he now suffers from health issues, and Alicia has had to act as his nurse. Although Alicia is a stay-at-home mom, she is tireless in her efforts to ensure her family's happiness.
The family lives in a cramped 2 bedroom house, where Benjamin has been sleeping on the couch for the last 7 years. But the couple is not one to give up easily.
One day, the couple read an article about Habitat for Humanity of Greater Dayton. Intrigued, they gave the organization a call to learn more. Soon they were attending homebuyer classes. Len and Alicia were impressed by what they heard and found the nutrition class to be really informative. Now they even read
labels on the food they buy. They have been working hard to improve their circumstances, and both have been putting in sweat equity at the ReStore and Dayton Habitat build sites.
Despite their challenges, the family has much to be grateful for. Alicia teaches Sunday School and volunteers at her children's school. Life is good. Len, Alicia, Benjamin, and Gabby's love for one another is strong, and they continue to support each other through thick and thin, as great families do.